Buyer Services
IAA offers a variety of services to help you obtain the most value from each auction. We have a team of knowledgeable representatives that can assist you with any questions or concerns you may have. Our team will ensure you have everything you need before getting started in the auction lanes or online at any of our 14 locations.
5 Ways To Bid
Not able to make a sale? No problem! With our hybrid auction model there are 5 ways for you to view and bid on all our vehicles.
Transportation
Please contact TransportationServices_CA@IAAI.com for a quote or assistance in finding a towing supplier.
Special Events/ Feature Vehicles
Never miss out on a branch event, Milestone, or that rare unit you've always wanted. Our events and feature vehicles will be e-mailed to you directly so you will always be aware of the latest promotions!
Financial Services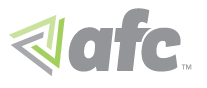 Automotive Finance Corporation
AFC is a leading provider of floor plan assistance in North America with over 25 years of service to the industry. AFC offers a number of financing options to help Buyers leverage their capital and expand their purchasing power. Among the more popular financing options is AFC''s 14-Day Buy-and-Go program. Talk to a Customer Service representative at the IAA location nearest you for additional program information.

Help
Does IAA deliver?
Some of our facilities offer outbound towing to 3rd party vendors. The Auction Center also features a list of transportation and shipping vendors that can help you move your purchases to their final destination – either across town, or across the ocean.